The Finest Vintage Guitar Dealer on Long Island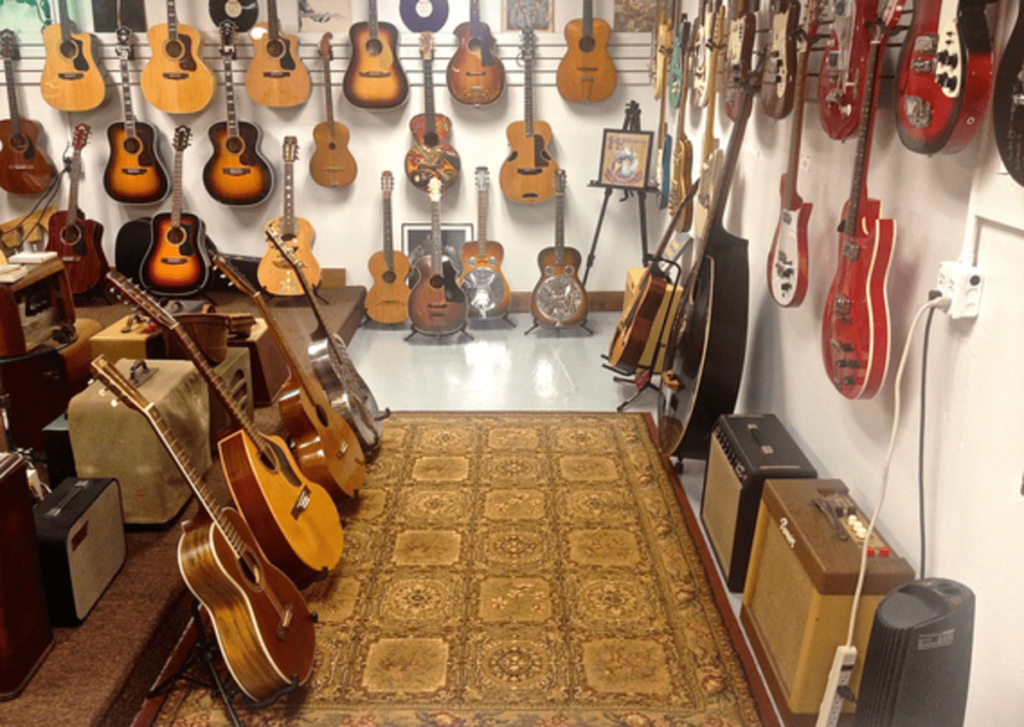 WELCOME TO THE VINTAGE GUITAR GALLERY
At the Vintage Guitar Gallery of Long Island, we specialize in rare and unique guitars, basses, amps, and other fine instruments that have shaped the sounds of the greatest music of Blues and Rock N' Roll. We have always seen great artistic beauty in these older instruments and are proud to refer to them as works of Fine Art.
We are a full-service dealer of vintage guitars and amplifiers and provide professional sales, repair/restoration, appraisal, auction, and consignment services. Our office is located at 315 Main Street Huntington, NY 11743. Visits are available by appointment only, so please make sure to call ahead.
ABOUT US
Vintage Guitar Gallery of Long Island is a new and exciting place for fine art collectors, musicians, and guitar enthusiasts. We carry some of the most amazing vintage guitars, amps, radios, and other rock memorabilia and provide instrument repair restoration, consignment, and musical instrument appraisal services.
We are proud to offer products from such unique and established brands as Fender, Gibson, Gretsch, Premier, Epiphone, Silvertone, Danelectro, Airline, Rickenbacker, Dobro, Regal, Kay, Harmony, National, Supro, and many others.
Whether you live in Huntington, NY, or you're just visiting from out of town, give us a call at (516) 216-9889 and let us know you would like to stop on over to our shop to check out some of the amazing guitars, amps, radios and other great vintage items we have on display. We look forward to your visit with us.